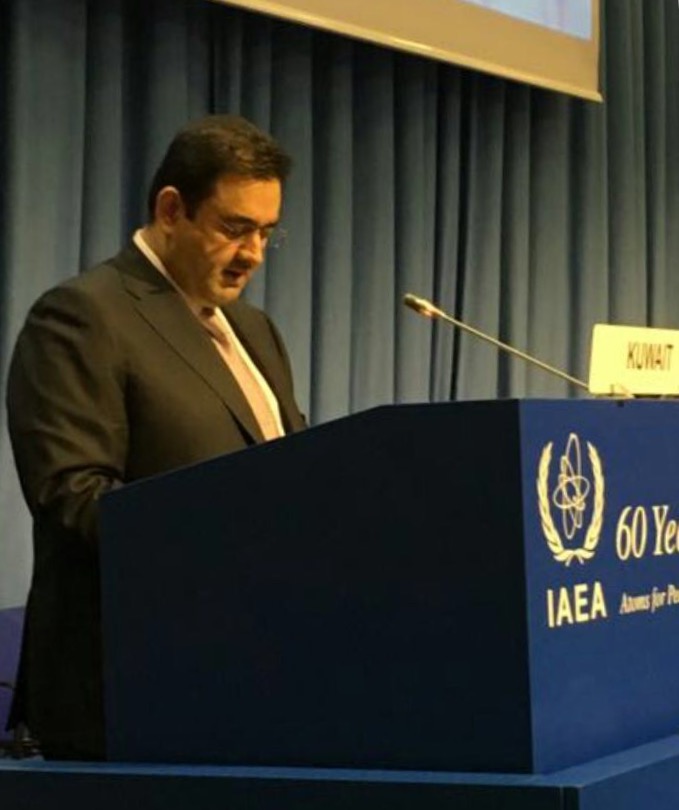 Kuwait's Ambassador to Austria and Permanent Delegate to the United Nations in Vienna Sadiq Marafi has stated on Tuesday that the 2nd International Conference on Nuclear Security offers a good opportunity to exchange views and assess the progress made so far for boosting nuclear security, as well as further supporting the relevant efforts of the International Atomic Energy Agency (IAEA).
In a statement, H.E. Sadiq Marafi added that the conference came at a time when the world was countering unprecedented challenges that posed threats to the international peace and security.
He pointed to the growing concern worldwide about nuclear security over the past years.
He also stressed the dire need for a sincere desire by the international community to work collectively to boost nuclear security.
Last April, Kuwait ratified the Amendment to the Convention on the Physical Protection of Nuclear Material (CPPNM), that came into effect in May, the envoy said.
He noted that Kuwait was working on the full implementations of agreement.
In fact, nuclear security was a top priority for the State of Kuwait, which has been seeking to further cooperate with the IAEA, as well as with countries of the region, especially fellow members of the Gulf Cooperation Council (GCC), in a bid to enhance the legal and organizational framework for the safety of radioactive materials.
In addition, Kuwait pays great attention to the Integrated Nuclear Security Support Plan (INSSP) and has also taken part in the IAEA's information system, the 'Incident and Trafficking Database (ITDB) - Nuclear Safety and Security.'
Concluding the statement, H.E. Sadiq Marafi voiced Kuwait's support to the IAEA Director General Yukiya Amano for a third term in office.
For full Statement Click here! (Arabic Version).
"Kuwait urges further international cooperation on nuclear security" Kuna 06.12.2016