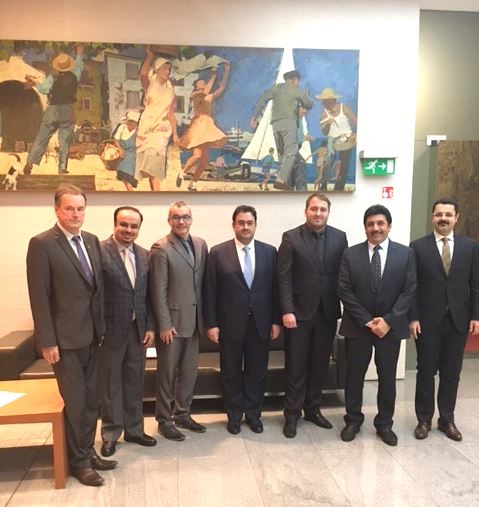 On the 15th of December, Ministry of Foreign Affairs of the Republic of Slovenia hosts the first Gulf Day International Conference.
A high-level Kuwaiti delegation is taking part in this conference, the Assistant Foreign Minister for GCC Affairs Ambassador Nasser Al-Muzain is leading the Kuwaiti delegation to the two-day event in addition to Kuwait's Ambassador to Austria, Permanent representative to the United Nations and Non-resident Ambassador to Slovenia H.E. Sadiq Marafi, Third Secretary Mr. Ali Alwazzan and Mr. Mohammad Al Mutairi Advisor to GCC Management Affairs.
Kuwait Fund for Arab Economic Development's representative Sheikh Ahmad Ali Al-Sabah is amongst speakers at a discussion panel on Development Paradigms.
The Conference will aim to identify the development challenges and opportunities in the countries of the Cooperation Council for the Arab States of the Gulf (GCC) and to enhance bilateral ties between Slovenia and the six GCC countries. The event has the ambition to become a platform for addressing common challenges, identifying solutions and finding the denominators of possible joint actions.
Ambassador to Austria and Non-resident Ambassador to Slovenia H.E. Sadiq Marafi expressed his hope that the conference would issue key recommendations aiming to promote the bilateral relations in different fields.
Slovenian Deputy Prime Minister and Minister of Foreign Affairs Mr. Karl Erjavec, said that the Republic of Slovenia is keen on developing relations with the GCC countries, especially Kuwait. Furthermore, Mr. Karl Erjavec stated that this conference will not be the last meeting of this kind to be held in Slovenia, stressing that his country was looking forward for future events aimed at boosting cooperation between the two sides.