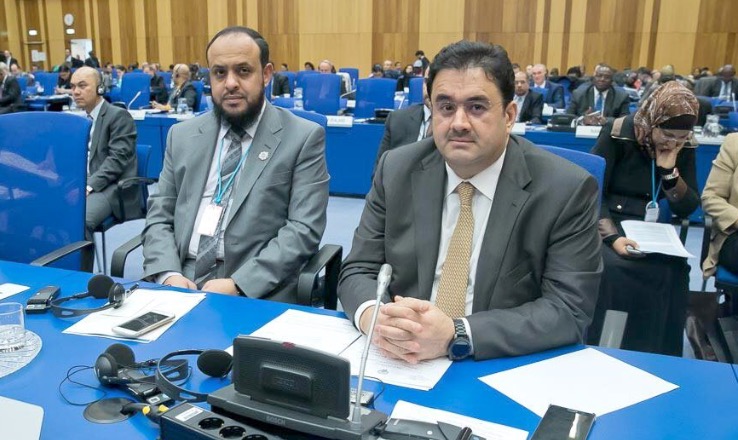 Kuwait's Ambassador to Austria and Permanent Envoy to the United Nations, Sadiq Marafi, delivered a speech during the 60th session of the United Nations' Commission on Narcotic Drugs (CND), stating that the legalization of certain types of narcotic drugs, buoyed by rampant technology, represents a serious challenge that has given way to increased crime.
H.E. Sadiq Marafi also noted that the distribution and sale of drugs is an infraction of international agreements that prohibit such practices, adding that it also constitutes a threat to global peace and security.
Moreover, he spoke of diligent efforts Kuwait has taken to fight the manufacture of drugs, citing that a number of attempts to smuggle illegal drugs had been foiled.
In his speech, H.E. Sadiq Marafi pointed out that Kuwait has taken numerous initiatives to generate awareness on the disastrous repercussions of drug addiction.
On efforts to fight drug trafficking, H.E. Sadiq Marafi noted that United Nations conventions against the illicit traffic of drugs are instrumental in bringing sustained development goals to fruition.
He also added that measures taken to keep drug trafficking at bay should not encroach on national sovereignty, crediting the CND for its contributions to global efforts to fight illicit drugs.
Kuna 15.03.2017