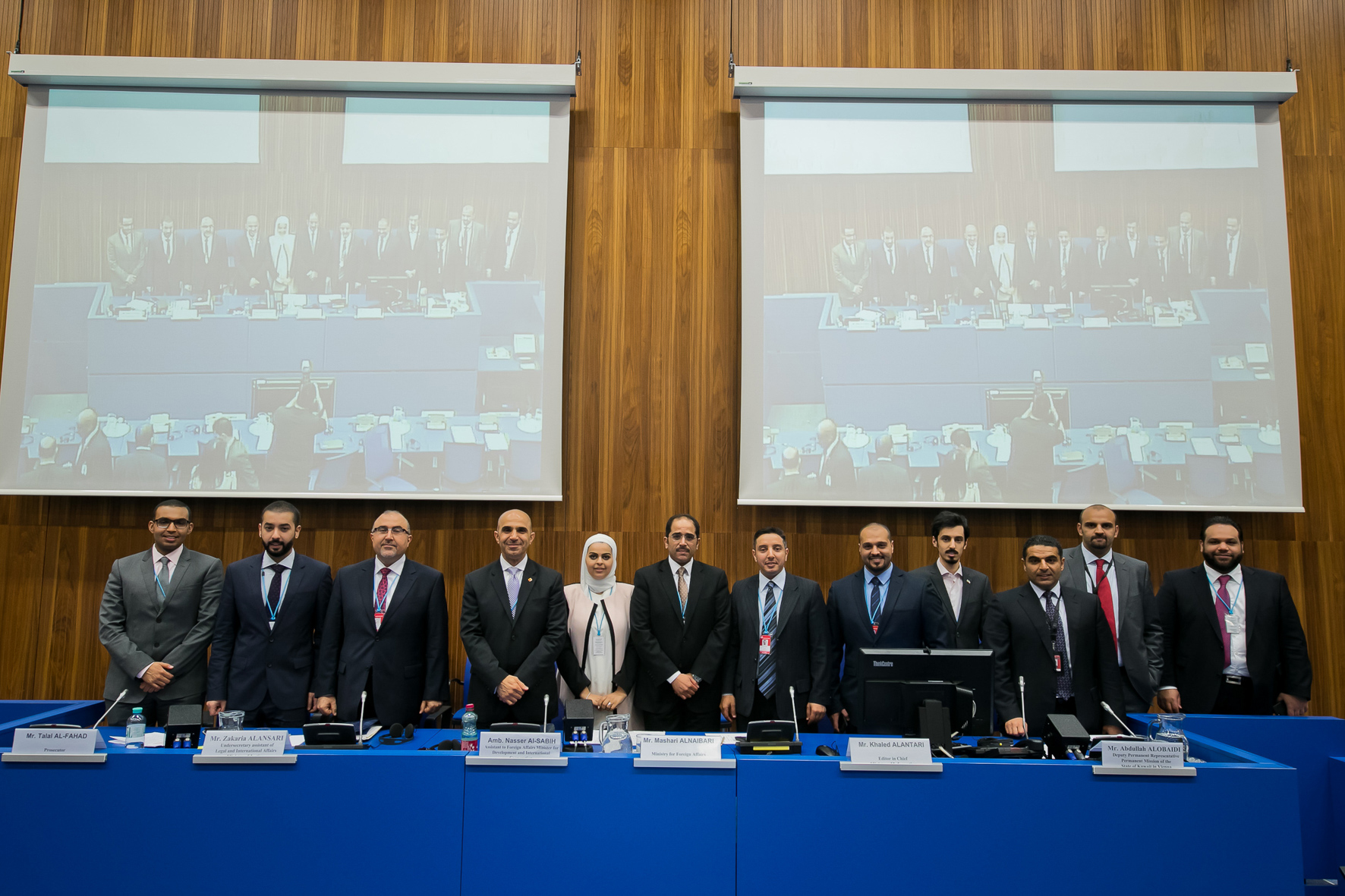 The Permanent Mission of the State of Kuwait to the UN Organizations in Vienna has organized a High Level Side Event on the Side lines of the Commission on Crime Prevention and Criminal Justice 26th session, shedding light on Kuwait's efforts in combating terrorism.
Among the lecturers at the Side Event were H.E. Nasser Alsabih, Assistant to Foreign Affairs Minister, Zakaria Al-Ansari, Undersecretary Assistant of Legal & International Affairs, Sergeant Rakan Al-Shuraiaan as well as Khaled Al-Antari, representative of the Ministry of Information.
H.E. Sadiq Mohammad Marafi, Ambassador of the State of Kuwait to Austria and Permanent Delegate to the International Organizations in Vienna, has stated in an interview with (KUNA) on Saturday that the Side Event was held to publicize Kuwait's efforts in combating cross-border crimes, in particular, terrorism.
Considering the rise of terrorist incidents in the world lately, the need has become pressing for coordinated international efforts for facing various forms of crimes, H.E.Marafi said.
Kuwait had as well witnessed a number of terrorist attacks, such as the bombing that targeted motorcade of the late Amir Sheikh Jaber Al-Ahmad Al-Sabah, explosions at popular cafes and bombing of Imam Al-Sadeq Mosque.