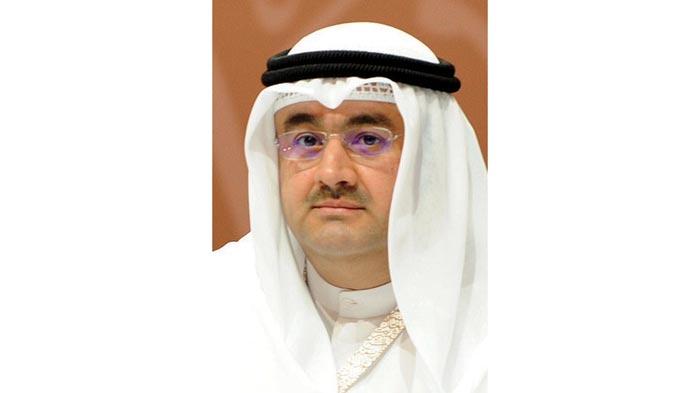 H.E. Sadiq M. Marafi
Born 17.03.1968 in Kuwait
Married, 3 Children
Degree in Political Science,
Kuwait University in 1991
Professional background
September 2013: Appointed as Ambassador Extraordinary and Plenipotentiary of the State of Kuwait to the Federal Republic of Austria and Permanent Representative to the United Nations International Organizations in Vienna.

Promoted to the rank of Minister Plenipotentiary in January 2015.
Appointed at the Permanent Mission of the State of Kuwait to the United Nations Office in Geneva from July 1996 till August 2012.
Promoted to the rank of Counselor in March 2007

Promoted to First Secretary in March 2004

Promoted to Second Secretary in March 2001

Appointed as Third Secretary in June 1997
Working within the Ministry as Diplomatic Attaché at the Department of Asia and Africa
Achievements and Responsibilities
President of the Arab League Council in Vienna from the 1st of July till the 31st of December 2014

Vice President of the 42nd session of the UNIDO Industrial Development Board in Vienna

Participating in numerous sessions of the United Nations General Assembly

Chaired the Kuwaiti delegation in the Committee on the Elimination of Racial Discrimination 2012

Chaired the Troika of Angola at the Universal Periodic Review 2011

Chaired the Kuwaiti Delegation at the Committee against Torture 2011

The Committee of the Human Rights and Human Right Council and its committees

The Sub-Commission of the Human Rights

The International Committee of the Red Cross

Responsible of Kuwait Prisoners of War File due to the Iraq's invasion of Kuwait

Participating in all Human Rights lectures and in the Kuwaiti reports related to the Human Rights Conventions and Treaties
Official visits with the official delegation of His Highness The Emir of Kuwait
Member of the Official Delegation to the United kingdom – Germany – Italy – Syria – Lebanon – Jordan – Egypt – Mongolia – France – Mauritania – Morocco- Tunisia – Algeria – Turkey – Libya

Participating in the International Humanitarian Pledging Conference for Syria in Kuwait on the 30th of January 2013

Member of the Official Delegation to the Arab League Summit in Doha 21-27 March 2013

Participating in the Asian Cooperation Dialogue Summit 2012

Member of the Official Delegation to the GCC Summit in Bahrain 2012

Member of the Official Delegation to the 12th Session of the Islamic Summit Conference in Egypt 2013

Member of the Official Delegation to Makkah Islamic Summit Conference in August 2012

Participating in the Arab Summit and the Arab-African Summit in Libya
Official visits with His Excellency the Prime Minister
Interests, Participations and Donations
United Nations – Voluntary Fund and the contemporary forms of slavery

International school in Geneva, regular donation

Cantonal Hospital of Pediatrics in Geneva, participation and donation for the pediatric researches